Pirates snap five game skid with nightcap win
By Alex Stumpf | Thu, 04/26/2018 - 03:49
The Pirates kept the bats rolling from earlier in the day and snapped a five game losing streak, beating the Tigers 8-3 in the second half of the double-header Wednesday.
The big hit of the night came from an unlikely source. Jose Osuna made his first appearance in a major league game Wednesday as the 26th player teams are allocated for the second game of a double-header. He made his presence known early, roping a three run home run to right-center in the second inning.
"It feels good to help the team," Osuna said. "They wanted me to come up and help win a game and I feel like I did my job."
"I think we did a pretty good job of leveraging that 26th man," Clint Hurdle said.

Osuna's reward for his big hit seems to be a demotion back to AAA, but he understood that was likely the case when he got the call up.

"I'll just go down there and be ready for when they need me again," he said. "That's all I can do."
Pirates' starter Chad Kuhl tied a career high eight strikeouts in his six innings of three run ball. He walked one and allowed six hits.
He needed some help in the fourth after putting runners on second and third with nobody out, but a hard hit liner off the bat of Jacoby Jones to second baseman Max Moroff turned into a rally-killing double-play.
Slider efficiency was key for Kuhl, who had seven whiffs with the pitch with Tigers batters going 1-5 when putting it in play. He threw it in all four quadrants of the strike zone.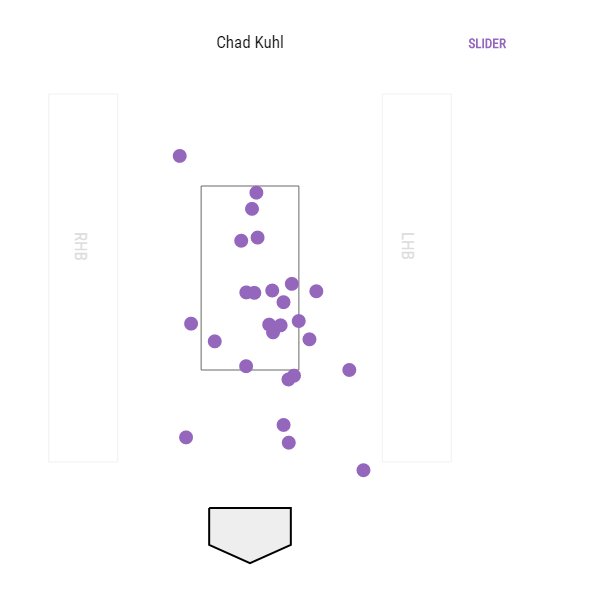 Kuhl threw 27 sliders, which is the fourth most times he's thrown it in a game since adopting a four-pitch mix in May of last year.
"I think the curveball was really hit or miss, but I really hung my hat on the slider today," Kuhl said. "It was there for me...behind in the count, ahead in the count, slider was the weapon tonight."
Leonys Martin hit a two run home run off Kuhl to bring the Tigers back to within 1 in the fifth, but an RBI double by Starling Marte in the sixth and a run scoring error in the seventh that brought home Osuna gave the Pirates a 6-3 edge late.
Third basemen David Freese and Colin Moran each recorded RBI hits in the eighth to cap the scoring at 8-3.
On Deck:
Ivan Nova (2-1, 4.20) will oppose Michael Fulmer (1-2, 3.47) Thursday at 12:35 p.m. in the rubber game of the series.
NUMB3RS:
16: Kuhl got a career high 16 whiffs Wednesday.
16...again: Jordy Mercer has a 16 game home hitting streak, dating back to Sep. 7 of last year.
18: The Pirates scored 18 runs total in the double-header Wednesday. They scored 17 runs total in the eight games played since Apr. 16.
Share