Bucs' bench breathes life to offense in 10-2 win over Rockies
By Alex Stumpf | Wed, 04/18/2018 - 16:43
The Bucs prevented the sweep with six RBI and five runs from their traditional bench players, beating the Rockies 10-2 Wednesday afternoon.
Manager Clint Hurdle elected to use all four of his normal reserves on the day game after playing the night before, and all four came through with a hit and either a run or an RBI.
"I think it's just healthy for the team," Hurdle said. "It's healthy for the individuals."
Sean Rodriguez, in for Corey Dickerson in left field, went 1-2 with the eventual game-winning homer and two walks. Adam Frazier snapped an 0-11 skid with a three hit game, scoring twice and driving in another. Catcher Elias Diaz had two hits and a run, and the recently promoted second baseman Max Moroff went 1-4 with a run scoring double and a couple of web gems.
The one reserve who was expected to start was David Freese. The right-handed third baseman seemed like an ideal counter to Rockies' southpaw Kyle Freeland, and while he did not record a hit off of him, he drew an important walk and later added a two run double.
"You want to take pride in stepping up and making it seem like a seamless transition," Freese said. "...Today was a day where we kindof showed off, kept it going and got a W."
Here's What Happened
Colorado put three men on base in the first two innings against Pirates' starter Chad Kuhl, but the Rockies only managed one run against him in his six innings of work on a Chris Iannetta third inning homer.
Kuhl (2-1) completed the sixth inning for the first time this season, allowing four hits and three walks while striking out four. He threw 15 first pitch strikes to his 25 batters faced and retired seven on three pitches or less.
The Bucs sparked a two out rally against Rockies' starter Kyle Freeland in the fourth, starting with a full count walk by David Freese. Sean Rodriguez gave the Bucs a 2-1 lead on a home run that just cleared the short porch in left field.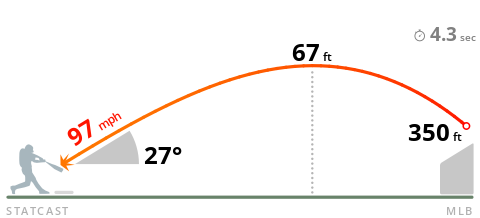 Max Moroff extended the lead to 3-1 with an RBI double later in the inning, plating Elias Diaz.
Josh Bell drove home Adam Frazier with one out in the fifth on a base hit, and Freese roped a two run double to bring home Jordy Mercer and Bell. Frazier picked up an RBI when Colin Moran came in to score on his sixth inning single.
Bell added a two RBI double in the eighth. Mercer had a sacrifice fly in the inning, too.
The Rockies extra run came on an RBI groundout by Ian Desmond in the eighth.
Freeland falls to 0-3 on the year after his 4+ inning, six hit, five earned runs allowed afternoon. He walked and struck out two.
Kyle Crick struck out two in a scoreless seventh inning. Enny Romero made his Pirates debut in the eighth, allowing one run on three hits, striking out three. He pitched two innings.
Enny-Body see that coming?
Romero may be the new guy in the bullpen, but perhaps he should be also considered as a pinch-hitter in the future.
Romero batted for himself in the eighth inning so he can pitch a second inning in the ninth, and the relief pitcher ripped a double into the gap on his second career plate appearance. Statcast clocked the exit velocity at 100.7 MPH.
The hit may have surprised everybody besides Romero, who said he had plenty of reps as a batter this winter in a Dominican Sunday softball league.
So armed with those recreational swings and former Pirate pitcher Drew Hutchison's bat, Romero went up swinging and made solid contact.
"Not a surprise," Romero said. "I can hit well."
As for his time on the bump, Romero allowed three hits and threw a wild pitch in his two innings of one run ball to close the game. He had not pitched in a game since Apr. 3 after being designated for assignment by the Washington Nationals, but he was able to stay fresh because of work he did in the bullpen with pitching coach Ray Searage.
The focus of the work has been on repeating his delivery.
"That's the key for me right now," Romero said.
Hot Swinging Catchers
While the Pirates' offense is doing better at nearly every position compared to one year ago, their catchers have seen the biggest jump in productivity. IN 2017, they had the second worst slugging percentage from the position (.323) and a 66 wRC+. They entered Wednesday with the highest slugging percentage in the league for catchers (.547) and a 157 wRC+.
Diaz is certainly doing his part, raising his season batting average to .438 Wednesday. He has a hit each of his four starts this year, including multi-hit efforts in three of those games.
"I'm just trying to do my best, get a very good pitch to hit and be ready all the time," Diaz said.
On Deck:
The Pirates will travel to Philadelphia for a four game series with the Phillies starting Thursday. Jameson Taillon (2-0, 0.89) will try to continue his hot start against a familiar Pirate foe, RHP Jake Arrieta (1-0, 3.38). First pitch will be at 7:05 p.m..
NUMB3RS
7: Kuhl threw a first pitch strike to each of the final seven batters he faced. The Rockies had a single, a hit batter, two strikeouts and three groundouts in that stretch.
8: The Pirates have played error-less baseball in eight of their nine home games this season. Starling Marte made the only miscue at home on Apr. 6. As a whole, the Pirates have the second fewest errors in the National League with 6 (the Arizona Diamondbacks have 4).
16: Moran's sixth inning double snapped an 0-16 skid by Pirates' pinch-hitters.
More to come!
Share